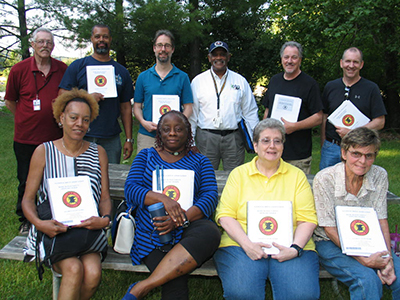 IOTA Firearms and Security Training Academy is a cooperative group of highly skilled, passionate, like-minded individuals with skills developed from a multitude of professional disciplines. Prior to being a good instructor, we believe one must first be a good student. Much of our time is also spent in classroom and on the range being taught the latest gun handling techniques, firearms, emerging ammunition technologies, and recertification.
Together, we impart basic and advanced knowledge for your personal skill development, and always recognize that practice makes improvement. Our Instructor Team present realistic scenarios to engage thoughtful dialogue and awareness levels, assist in the development of match shooting skills, hunting, and personal protection plans.
We are NRA and Us Concealed Carry/Delta Defense training instructors, Regional and National Instructor Training Counselors. We take seriously personal responsibility for our safety and the safety of our families in and outside the home.
IOTA provides service with a purpose. Our goal is to always to exceed the needs and expectations of our individual customer and the communities we serve.
Welcome to IOTA Firearms & Security Training Academy, circa 2007.