IOTA Firearms Training offers several Maryland HQL training classes every week!  Read on for class information, how to sign up, and general information about the Maryland HQL license process.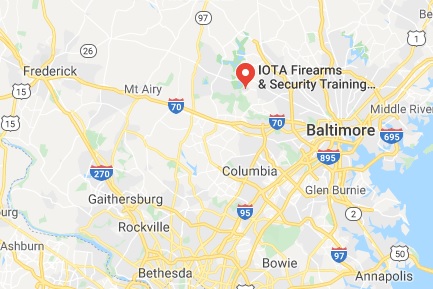 Class Schedule: IOTA Firearms and Security Training Academy Calendar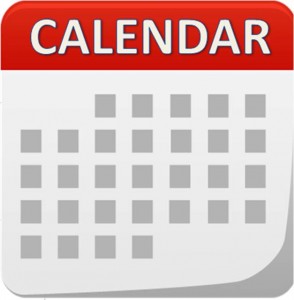 ---
About the Maryland HQL training class at IOTA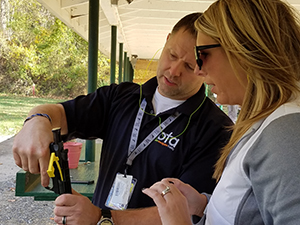 How much does Maryland HQL training and permit cost?
Training: IOTA provides firearms, training, fingerprinting, and application assistance as an all-in one package for $160. 
In comparison, most other schools charge separately for the instruction, fingerprinting, and application assistance. The average cost is $125 for HQL instruction, $65 for fingerprinting, and $50 for application assistance. This comes out to a total of $190- $240.
Application: When you submit your HQL application, the State of Maryland will charge you $50. Renewals and replacement cards cost $20.
---
"These folks put their craft and their customers first. No one talks down to you, and everyone is on a level playing field no matter what your level of knowledge.  No sir, IOTA is a comfortable friendly environment for people to learn the proper way to own, shoot, and carry a firearm. It is the only place that my FAMILY goes."
– Bill E.
---
What should I bring for my HQL class?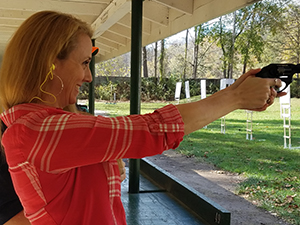 For the application process, bring Maryland issued driver's license or ID.
As part of our training class, IOTA provides handguns and ammunition for you to use.
If you want to bring your own handgun to practice with, you are welcome to. Please make sure your firearm is…
Fully unloaded
Stored in a carrying case
Leave all ammunition in your car
Wear comfortable clothes that allow you to move freely. Athletic shoes or boots are a great choice. High heels and uncomfortable dress shoes should be avoided.
Most of the class will be indoors, but when it is time to practice shooting, we will use a nearby outdoors range for about an hour. Check the weather and bring a coat and hat if it will be cold.  The shooting lanes have a roof so rain isn't a problem.
This post gives valuable information about what you can expect during your Handgun Qualification License (HQL) application in the State of Maryland. You will learn about the HQL training requirements, online application process, what to expect during class, and how long it takes to get your license and handgun.
Bring some water and snacks. You can bring your own lunch or plan to pick up food. We have a Dunkin Donuts, Subway, and variety of take-out restaurants nearby.
---
Where is IOTA located?
IOTA Firearms and Security Training Academy is located in central Maryland about 20 minutes west of Baltimore, 20 minutes north of Columbia, and 35 minutes east of Frederick.
Address: 11410 Marriottsville Rd, Marriottsville, MD 21104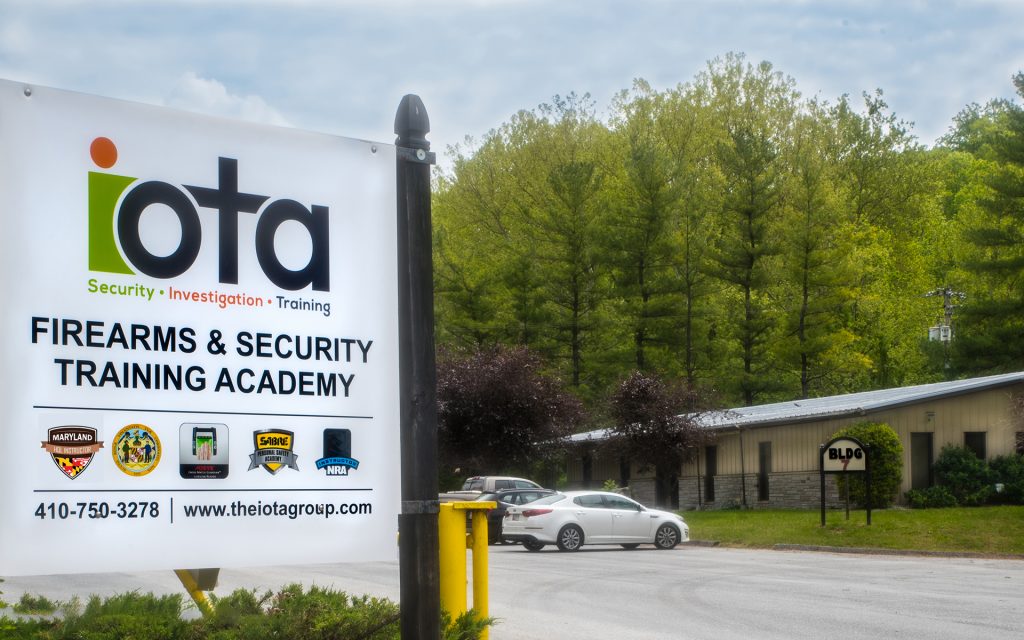 This is the front view of the IOTA Training Academy. After you park, come into the main building (the one on the right) to start your HQL class.
---
Have questions about HQL classes at IOTA?
Please call us at 410-750-3278 or send us a message here
We are open Wednesday, Thursday, Saturday, and Sunday from 9:00am – 5:00pm.
---
Ready to sign up for a HQL class?
IOTA offers several HQL and other firearms classes every week.  It is easy to find a class that fits your schedule!
Class Schedule: IOTA Firearms and Security Training Academy Calendar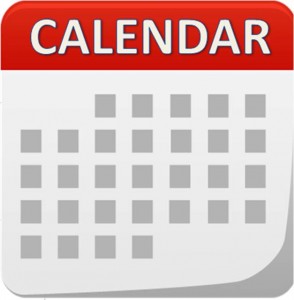 ---
General information about the Maryland HQL permit and application process
I want to buy a gun – why do I need a permit in MD?
Residents of Maryland are required by law to obtain a license before they "can purchase, rent, or receive a regulated firearm" (for example, as a gift). This license is known as the "Handgun Qualification License" or HQL.
This requirement is in accordance with the Maryland Firearm Safety Act of 2013.
Members of the military and law enforcement may not be required to have an HQL. Check the Maryland State Police Training page for more information about exceptions.
What is a regulated firearm in Maryland?
In general, "regulated firearm" means either 1) a handgun or 2) a specific model of "assault rifle".
Here is the list of regulated firearms per the Maryland State Police.
I already know how to use a handgun – do I really need to take a class?
Depends. Some residents don't need further training in order to get their HQL. However, you still need to apply for the license to purchase a handgun. Here are some common exceptions to the training requirement:
Honorably discharged member of the military
Already completed MD Hunter Safety course
Owned a handgun or "assault weapon" before October 2013 **
For more information about exceptions to the training, visit the Maryland State Police HQL Training website.
** If you owned a handgun before October 2013 and want to skip the training requirement, you will need to provide the serial number of your firearm to the Maryland State Police during your HQL application.
How long does it take to get an HQL in Maryland?
Training, etc.: By law, the HQL firearms training must be at least 4 hours long. At IOTA, the typical class runs from 9:00am to 2:30pm with a lunch break. This includes time to get fingerprinted and submit your application.
Application: Maryland has up to 30 days to mail you the HQL after you submit it on class day. Most of the time it comes in about two weeks.
The Handgun Qualification License will last for 10 years before you need to renew it.
I just need fingerprinting, not firearms training
IOTA offers fingerprinting for HQL applications on these days:
Wed, Thu, Sat, Sun: 10:00am – 6:00pm
Mon, Tue, Fri: By appointment only
IOTA performs many HQL fingerprint LiveScans and we will submit them to the Maryland State Police.
If you go to another LiveScan provider, we recommend printing out the below information. The agency numbers will identify it to Maryland State Police as an HQL fingerprint.
Agency Authorization Number: 1300004845
Agency ORI Number: MD920511Z
Reason Fingerprinted: MD Public Safety Article, Section 5-117.1 pertaining to Handgun Qualification License.
Here is the link to the Maryland State Police License Application page.
How do I submit an HQL application myself?
If you want to go it alone, the online application is hosted on the Maryland State Police website.
You will need to create an account with a username and password.
Once you log in, select Initial Application from the left menu.
Program: Firearms Services
License Type: Pick the appropriate HQL option (permit exempt, training exempt, or standard)
Application Method: Application
During the application, you may be asked to provide proof of training, military service, law enforcement service, or other documents. These can be submitted as electronic documents.
You will need to provide a Maryland Driver's license or Identification card number.
You must have completed LiveScan fingerprinting with background check.
How do I purchase a handgun after I get my license?
Bring the HQL card with you to the firearm dealer. They will need to see it.
The firearms dealer will guide you through the next steps. Generally these involve filling out another application and waiting for 7 days before you pick up the handgun. In some cases, you can start the purchase process before you receive your HQL card, then pick up when you have it. ( need to verify).
---
Ready to sign up for a HQL training class?
Class Schedule: IOTA Firearms and Security Training Academy Calendar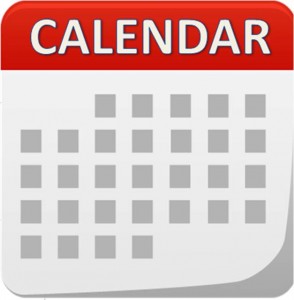 ---
---
IOTA Firearms and Security Training Academy is near Baltimore, Frederick, Ellicott City, and Columbia MD.